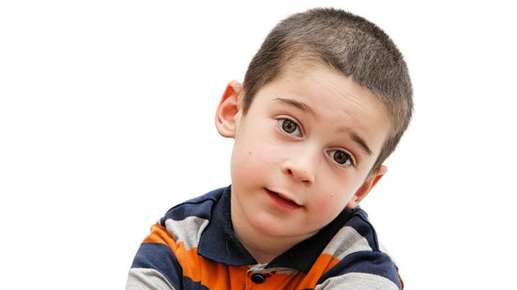 Vision therapy, which is also known as vision training or visual training, is an individualized treatment program that can help identify and correct perceptual-cognitive deficiencies that are impacting visual learning, focus, and concentration.
Vision Therapy for Children: Checklist
While individuals of all ages can benefit from vision therapy, it may be especially helpful for young children with learning disabilities. Vision deficits can cause eyestrain, blurred or double vision, and headaches that make it difficult to stay focused while reading, maintain attention in the classroom or focus on close work. Vision therapy can help correct these visual deficits. With vision therapy, children are better positioned to achieve their full academic potential in the classroom.
Could your child benefit from vision therapy? Use this checklist as a guide.
Your child turns or tilts his head to see
Your child's head is frequently tilted to one side or one shoulder is noticeably higher
Your child has poor hand-eye coordination, which may be evident in poor handwriting, motor coordination, etc.
Your child has problems moving through space and frequently drops objects or bumps into things
Your child holds a book or object unusually close
Your child closes one eye or covers the eye with his/her hand
Your child omits or confuses small words when reading
Your child reverses words when reading (e.g., "no" for "on") or transposes numbers (e.g., "21" for "12")
Your child complains frequently of headaches, eyestrain, nausea, dizziness and/or motion sickness
If your child exhibits one or more of these behaviors, schedule them for a comprehensive vision exam.
Vision Therapy for Adults: Checklist
Vision therapy is beneficial for adults who may have difficult focusing on work or reading due to untreated vision disorders. Vision therapy addresses vision problems that include amblyopia ("lazy eye"), strabismus, binocular vision problems, eye movement disorders, and accommodative (focusing) disorders.
Could you or a loved one benefit from vision therapy?
One eye drifts or aims in a different direction than the other
You frequently experience headaches or eyestrain while reading, writing or typing
You skip lines or words when reading or copying
You substitute words when reading or copying
You need to use a finger or marker to keep place while reading or writing
You squint, close or cover one eye while reading
You tilt your head in an unusual posture while reading or writing
Your eyes "hurt" or feel especially tired at the end of the work day
You experience vision blurs at a distance when looking up from near work
One eye sees more clearly, even with glasses on
You struggle with hand-eye coordination activities, like playing softball
If you or an adult under your care exhibits one of more of the symptoms, schedule a comprehensive vision exam.